ShiVa3D
Shaders, Level design, Sound design, Special effects

by Psychopsam » 21 Apr 2012, 08:17
Platinum Boarder

Posts: 428
---
by broozar » 21 Apr 2012, 09:43
Platinum Boarder

Posts: 3603
Location: Berlin - Germany
---
by Psychopsam » 24 Apr 2012, 16:37
Thanks for the tips. Here's the fruits of my labour. 72 hour game jam for Ludum Dare...
http://www.ludumdare.com/compo/ludum-dare-23/?action=preview&uid=12354
Here's the PC Build (newer bug fixed version)
http://drewfx.com/ludumdare/SmallWorld-1.4.0.zip
Here's the Mac Build
http://drewfx.com/ludumdare/SmallWorld_1_4_0_Mac.zip
Instructions on screen, but basically save all the scientists by touching them and avoid getting hit by the spiky things.
Platinum Boarder

Posts: 428
---
by Benton » 04 Jun 2012, 20:03
Dude this is sweet! Mind sharing your material settings? Please?
I am making a game with viruses as well.
Expert Boarder

Posts: 146
---
by Psychopsam » 05 Jun 2012, 00:14
I think this will work - drop the attached material in your Materials folder. This is the material for the spiker.
http://drewfx.com/shiva/spiker_VisualMaterial.mat
You will need to provide a normal map to get the bumpiness as well.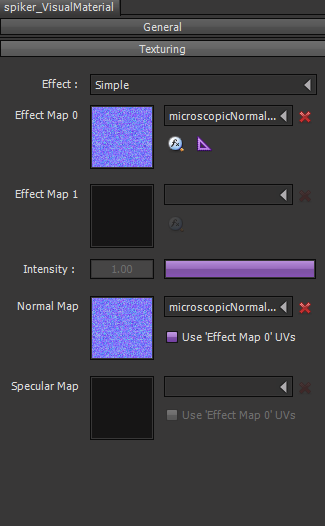 Platinum Boarder

Posts: 428
---
---